Benefiting you.
It's what we do.
Benefiting you.
It's what we do.
Innovative Self-Funded Plans
We have a successful track record of administering self-funded health plans that spans more than 35 years. Our scalable and customizable solutions help to lower costs and improve member outcomes.
COVID-19 Assessment Tool and Information Center
Our telehealth partner, MyTelemedicine, has created an assessment tool for COVID-19 as well as vetted information about the virus. For those clients who do not use MyTelemedicine, you can still assess the risk level, but none of the virtual office visit or consultation features will be available. If you don't currently have a telehealth benefit and would like to add it, please contact your ABA Account Manager.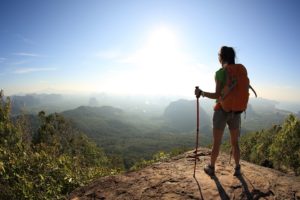 If you are an existing...
We have the tools and expertise to create a plan
that will exceed your expectations
What our customers are saying
"We have been with ABA for over 10 years. Their customer service and commitment are second to none. Assured Benefits has been responsible for bringing together an excellent medical plan for our company. In addition, they keep us updated on important compliance information and help us with claims and billing, which adds value to their services. They have saved us a lot of time and money by being a partner to us."
"Assured Benefits has always provided excellent customer service to our company. They are very knowledgeable, courteous, and dependable. We have always received prompt and efficient service from their customer service representatives and staff. We could not be happier with their service."
"I would like to take this opportunity to acknowledge Assured Benefits for exceeding our expectations by administrating our medical and prescription drug benefits for the last 16 years. Assured Benefits customer service department is prompt when answering phone calls or questions, be it from a participant or myself. During our recent renewal period, Assured Benefits shared ideas and made suggestions to control costs and improve employee coverage while maintaining a lower price than larger competitors."
"I have to say this has been the best transition between TPAs I have ever had. ABA has been great, and I can't thank you all enough."
Broker/Agent on ASO Account
Dallas, Texas

Sign up for our newsletter and get updates and special offers to your inbox
Assured Benefits Administrators
12221 Merit Drive,
Suite 1800
Dallas, TX 75251
800 247 7114